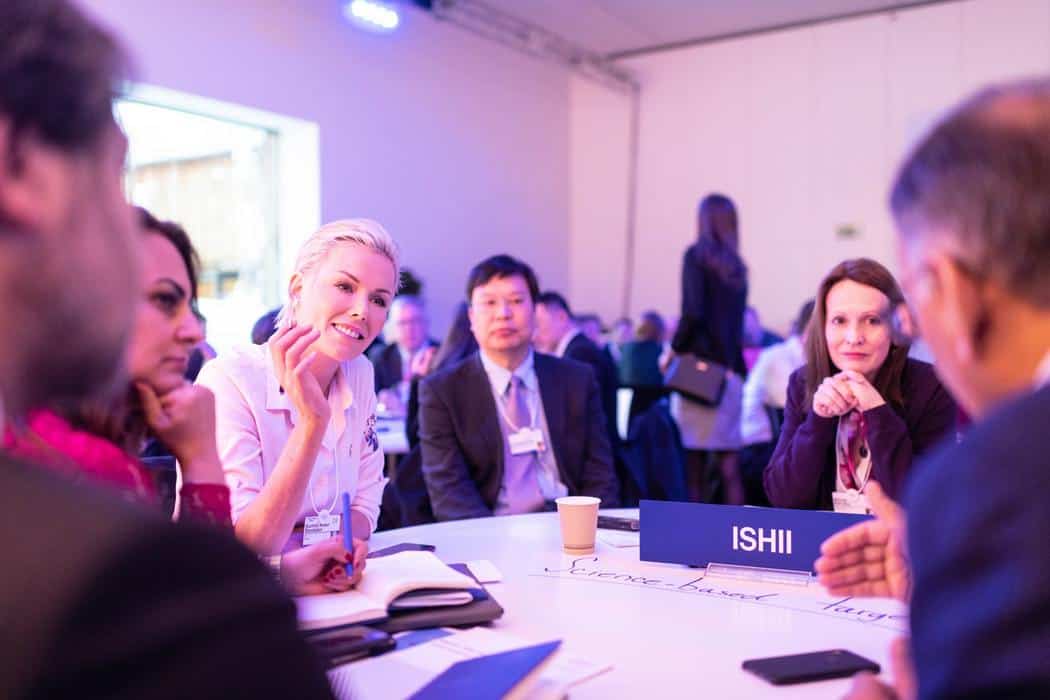 Meeting solutions in the contemporary corporate world have become a prominent tool for keeping the team's interaction and enhancing the level of connectivity. No doubt, various meeting solutions have been able to minimize the gap between real and virtual.
In order to determine which is the best meeting solution for you that is ruling over the business meeting, conferencing, seminars, etc. 
You need to interrogate yourself about your business requirements and choose that provides a better solution and will transform your business.
BigBlueButton:-
BigblueButton is an open-source web conferencing system designed for the online conference. It supports real-time sharing of audio, video, slides, and text chats, etc. In a BigBlueButton session, there are only two types of users:- viewers and moderator.
Viewers are typically the students that can chat, send or receive audio and video, respond to polls, display an emoji and are represented by circle icon. 
Moderators have all the roles of a viewer and have the ability to mute or unmute other viewers, lockdown viewers, assign anyone as a role of presenter and are represented by a square icon.
It provides excellent service in managing the online educations like- online tutoring (one-to-one), flipped classrooms, group collaboration, online classes (one-to-many) and also allows you to record the room activity.
Cisco Webex:-
Cisco Webex is an online video conferencing tool that provides on-demand online meetings, web, and video conferencing, etc. for personal and corporate collaborations. It also allows you to close the camera and to be only on audio during video conferencing and also allow screen sharing.
Cisco lock room meeting feature helps in keeping your web meeting on track and protect your discussion and this is achieved by end-to-end data encryption. A host can easily invite anyone using their email address and they can join using the phone, computer, video system, etc. Cisco can provide a capacity of upto 100 people per meeting. 
The cost of the cisco WebEx starts from $19 to $69. 
GoToMeeting:-
GoToMeeting is a simple and very straightforward web conferencing system loaded with features so that you can start your meeting in a few seconds. The user-friendly interface helps you to create a meeting and then provide a custom URL for the participants to enter the online conference room.
GoToMeeting is an excellent solution for businesses that have outgrown entry web and video conferencing tool as it combines with web-hosted subscription service with software installed on the host computer, transmissions pass through the highly restrictive firewall and provide full security to the conferences and meetings.
The cost of the GoToMeeting starts from $19 to $49.
Zoom:-
Zoom is designed exclusively for hosting webinars, video conference, online courses, video demonstrations, virtual meetings and conducting online training. It represents an easy to use online video conferencing and meeting software that integrates video conferencing, simple online meetings, and group messaging into a single cloud-based platform. 
Zoom is built to host and broadcast online meetings that can manage 100 interactive video participants and 10,000 view-only attendees and also offers quality video, audio, and screen-sharing capabilities and experience. You can also record your virtual meetings in MP4 and M4A video formats. The cost of the zoom starts from $15 to $20.
Skype:- 
Skype is a web-based communications tool owned by Microsoft that offers instant messaging, group video conferencing, video chat, group chat,  international calls, document and image sharing, texting via the web. Skype offers one of the best VoIP solutions in the world and can manage up to 250 people into a conference as it operates on all the devices. 
It is compatible with MS Office tools (Outlook, Word, PowerPoint, etc.) and integrated with many third-party business apps. It also provides high security via strong authentication and encryption measures.
The cost of Skype starts from $2 to $12.50.