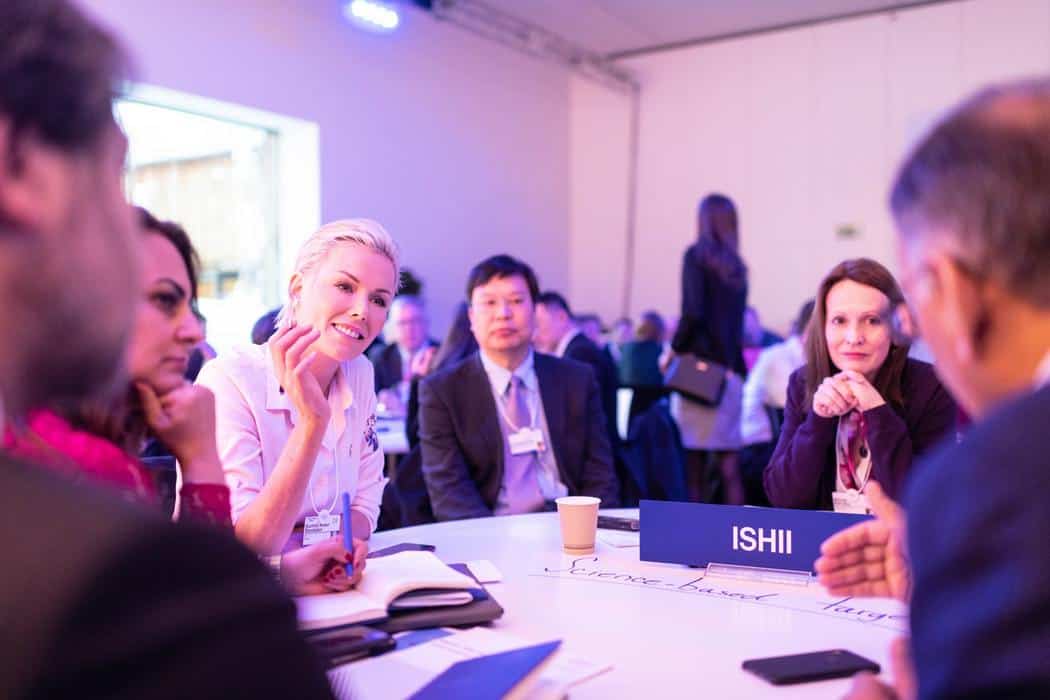 Meeting solutions in the contemporary corporate world have become a prominent tool for keeping the team's interaction and enhancing the level of connectivity. No doubt, various meeting solutions have been able to minimize the gap between real and virtual.
In order to determine which is the best meeting solution for you that is ruling over the business meeting, conferencing, seminars, etc. 
You need to interrogate yourself about your business requirements and choose that provides a better solution and will transform your business.
BigBlueButton:-
BigblueButton is an open-source web conferencing system designed for the online conference. It supports real-time sharing of audio, video, slides, and text chats, etc. In a BigBlueButton session, there are only two types of users:- viewers and moderator.
Viewers are typically the students that can chat, send or receive audio and video, respond to polls, display an emoji and are represented by circle icon. 
Moderators have all the roles of a viewer and have the ability to mute or unmute other viewers, lockdown viewers, assign anyone as a role of presenter and are represented by a square icon.
It provides excellent service in managing the online educations like- online tutoring (one-to-one), flipped classrooms, group collaboration, online classes (one-to-many) and also allows you to record the room activity.
Cisco Webex:-
Cisco Webex is an online video conferencing tool that provides on-demand online meetings, web, and video conferencing, etc. for personal and corporate collaborations. It also allows you to close the camera and to be only on audio during video conferencing and also allow screen sharing.
Cisco lock room meeting feature helps in keeping your web meeting on track and protect your discussion and this is achieved by end-to-end data encryption. A host can easily invite anyone using their email address and they can join using the phone, computer, video system, etc. Cisco can provide a capacity of upto 100 people per meeting. 
The cost of the cisco WebEx starts from $19 to $69. 
GoToMeeting:-
GoToMeeting is a simple and very straightforward web conferencing system loaded with features so that you can start your meeting in a few seconds. The user-friendly interface helps you to create a meeting and then provide a custom URL for the participants to enter the online conference room.
GoToMeeting is an excellent solution for businesses that have outgrown entry web and video conferencing tool as it combines with web-hosted subscription service with software installed on the host computer, transmissions pass through the highly restrictive firewall and provide full security to the conferences and meetings.
The cost of the GoToMeeting starts from $19 to $49.
Zoom:-
Zoom is designed exclusively for hosting webinars, video conference, online courses, video demonstrations, virtual meetings and conducting online training. It represents an easy to use online video conferencing and meeting software that integrates video conferencing, simple online meetings, and group messaging into a single cloud-based platform. 
Zoom is built to host and broadcast online meetings that can manage 100 interactive video participants and 10,000 view-only attendees and also offers quality video, audio, and screen-sharing capabilities and experience. You can also record your virtual meetings in MP4 and M4A video formats. The cost of the zoom starts from $15 to $20.
Skype:- 
Skype is a web-based communications tool owned by Microsoft that offers instant messaging, group video conferencing, video chat, group chat,  international calls, document and image sharing, texting via the web. Skype offers one of the best VoIP solutions in the world and can manage up to 250 people into a conference as it operates on all the devices. 
It is compatible with MS Office tools (Outlook, Word, PowerPoint, etc.) and integrated with many third-party business apps. It also provides high security via strong authentication and encryption measures.
The cost of Skype starts from $2 to $12.50.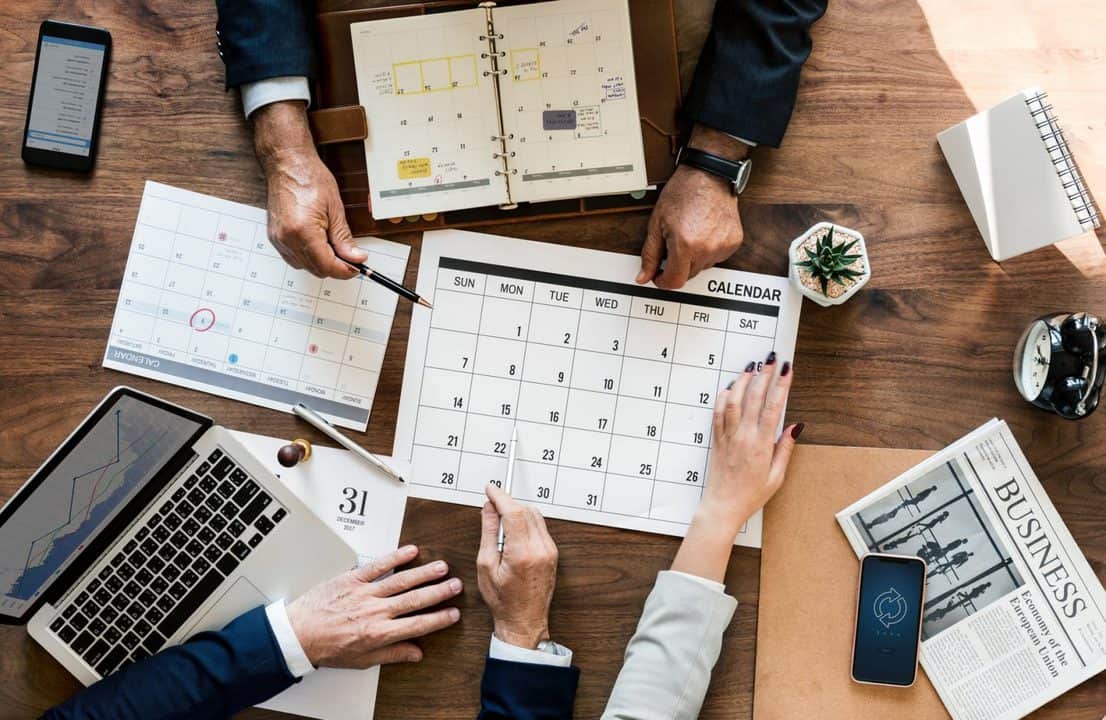 When it comes to personal organization, the first app which comes into mind is a calendar app. After all, calendars are a very efficient way to manage your time during the day or entire weeks. There are two popular options available Apple and Google Calendar. 
Which calendar to chose, Apple's design vs Google versatility?
Apple calendar is a personal calendar app developed by Apple Inc in 2002 that runs on macOS and iOS. It offers the convenience factor as it comes free with the devices and accounts that you use while Google calendar is a time management and scheduling calendar released in July 2009 by Google. It is available on the web and as a mobile app for android and ios and allows users to create and manage the events.
In order to determine which is the best calendar app among these two. Let's compare these two apps on the various parameters.
Based On Ease of Access:-
Apple calendar app comes preinstalled on all the iOS-powered devices and can be accessed from a web browser on any device through the iCloud account. Apple calendar app is not available for any Android or Windows devices.
Google calendar app comes free with all the android and iOS devices and if you use Gmail and Google Drive etc then you can easily access Google Calendar app through any web browser. Google Calendar app is not available for Mac OS computers and Windows 10.
Based on Ease of Use:-
More than anything a calendar app should be easy to use so that you can easily see your scheduled events and can create a new event.
Apple calendar design is very efficient and provides a very simple view. It's a preference for the small, faint text and fewer colors options make it very confusing to use.
Google Calendar has organized all the upcoming event in a systematic way date-by-date in one long, visually appealing list. This calendar automatically sets all the event with the relevant images based on their titles and this colorful and spaced schedule makes google calendar looks organized on computers and on mobile devices.
Based On Customization And Integration:-  
Google calendar allows the user to set preferences for almost every features like- adjusting the color, enable and disable some features, timezone, and privacy settings. Google calendar easily integrates with the third-party apps and synchronize all your Gmail and hangout message about the event to the calendar and create an event.
Apple calendar offers very less customization and is difficult to do as it is done by the settings app on iOS. It integrates well with the iClouds app and within the iOS umbrella and only highlights the iMessages and Emails for events or meetings and ask you to add on the calendar.
Based On Notification And Sharing:- 
Apple calendar offers many options for the notification but does not provide options to change their customized default settings. If you have to set a notification for an individual event then it is very time consuming and tedious. Apple calendar does not allow you to invite anyone for an event whose Email is not already saved to your contacts. 
While on the other hand, Google Calendar allows you to set default notification for every single event. It also allows you to set default settings for each particular calendar. You can easily invite anyone to the event simply by attaching their email address in the "guest" bar.
Based On The Data Privacy:-
Apple calendar in terms of data privacy provides seamless end-to-end encryption which means that the data is fully secure and limited to your side only and it doesn't collect any data from the calendar.
Google calendar seamless multi-app integration is the same tech Google uses to scan your mail for calendar events will collect and store your personal data.
Final Verdict:-
In my opinion, on comparing this two calendar on the several parameters I can clearly say that Google calendar has clearly beaten Apple calendar when it comes to performance, ease of use, more versatile, highly customizable and easy sharing between the people.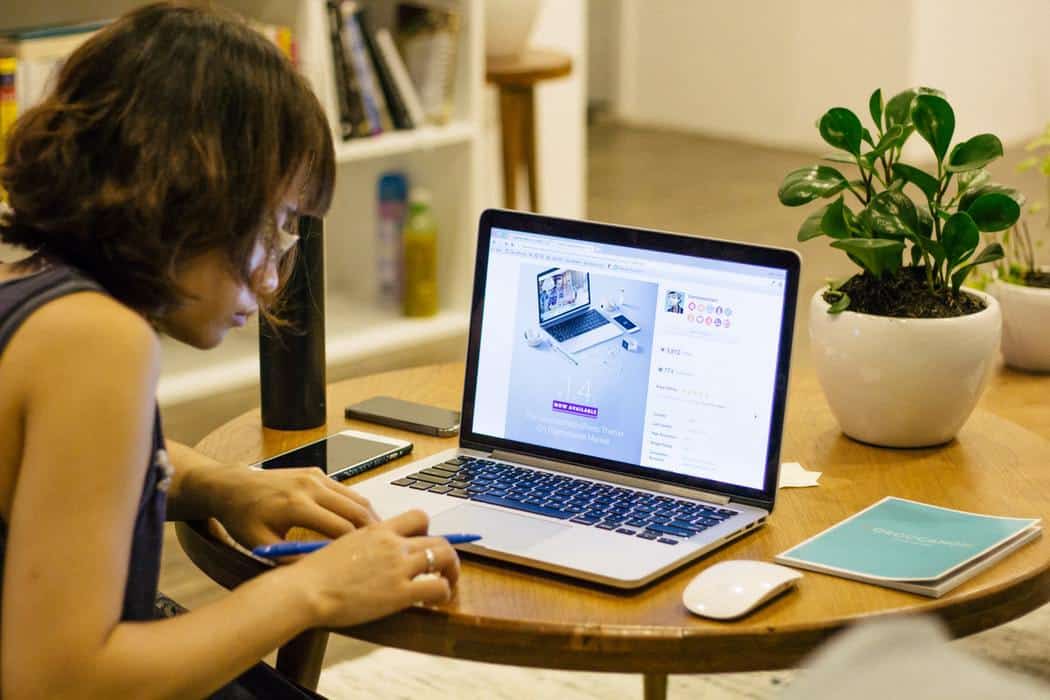 In order to know which is the best appointment booking plugins for WordPress have a look at the table below which shows the comparison of different WordPress plugin on the basis of different features that they possess.
| | | | | | |
| --- | --- | --- | --- | --- | --- |
| Main Features | Start Booking | Birch Press | Booking Calendar | Bookly | Simple Booking Calendar |
| Time slot Management | Y | Y | Y | Y | X |
| Date Management | Y | Y | Y | Y | Y |
| Google Calendar Sync | Y | Y | Y | Y | Y |
| iCalendar sync | X | Y | Y | X | Y |
| Database storage | Y | Y | Y | Y | Y |
| Notification confirmation | Y | Y | Y | Y | Y |
| Online Payment | Y | Y | Y | Y | Y |
| Price Range | $8.0- 20 | $99- 249 | $59.25 - 674.25 | $89.00 | $39-139 |
1. StartBooking:-
StartBooking is booking and appointment plugin for WordPress that allows a user to make bookings and scheduling an appointment directly from your website and can make an online payment for the same. You can easily adjust the plugin in the website and it also allows you to manage the date and time according to your convenience. 
It helps in easily managing the online scheduling of the customer's bookings and appointments as it sends a customized email to the customer and also sends a reminder notification to you. It also syncs all the bookings with Google Calendar which enables you to view bookings on all the devices. The price range of this plugin starts from $8 to $20. 

2. BirchPress:-
BirchPress is a booking scheduler that allows customers to make an appointment or booking of their own choice and can also make an online payment for the bookings. It allows you to manage the entire booking system such as date, time, payment mode, WooCommerce integration.
BirchPress automatically sends customized Email to the customers when an appointment is booked, rescheduled and canceled and also notifies you about the upcoming bookings. It syncs all your bookings with Google Calendar, icalendar, and outlook.
3. Booking Calendar:-
Booking Calendar is a Wordpress plugin which allows a user to check availability and make an appointment for a specific day and time slot. It also configures payment system integration with the most popular payment gateways. 
It allows you to customize forms and calendars and help in managing the bookings through the calendar and send a detailed Email to the customers about their bookings and payments. It automatically generates a captcha to prevent spam, email notifications, payments and more.
4. Bookly:-
Bookly is a free plugin for WordPress that allows online bookings and reservation for any businesses from hair salons or photography to wealth management and transportation. It manages your services, client database, save time and money.
Bookly is designed to grow your online sales and make easy appointments.  You can start easily with the free version of Bookly and once your business starts growing you can operate with the paid version available with the Bookly Pro add-on for $89.
5. WP Simple Booking Calendar:-
WP simple booking calendar is a WordPress booking plugin which allows you to create an unlimited number of bookings calendars and you can also add and save the booking information for each day on your booking calendar.
In this plugin, there are no time slots i.e. you can make a booking for a whole day. WP simple booking calendar syncs your calendar data to Airbnb, FlipKey, Google Calendar, etc.