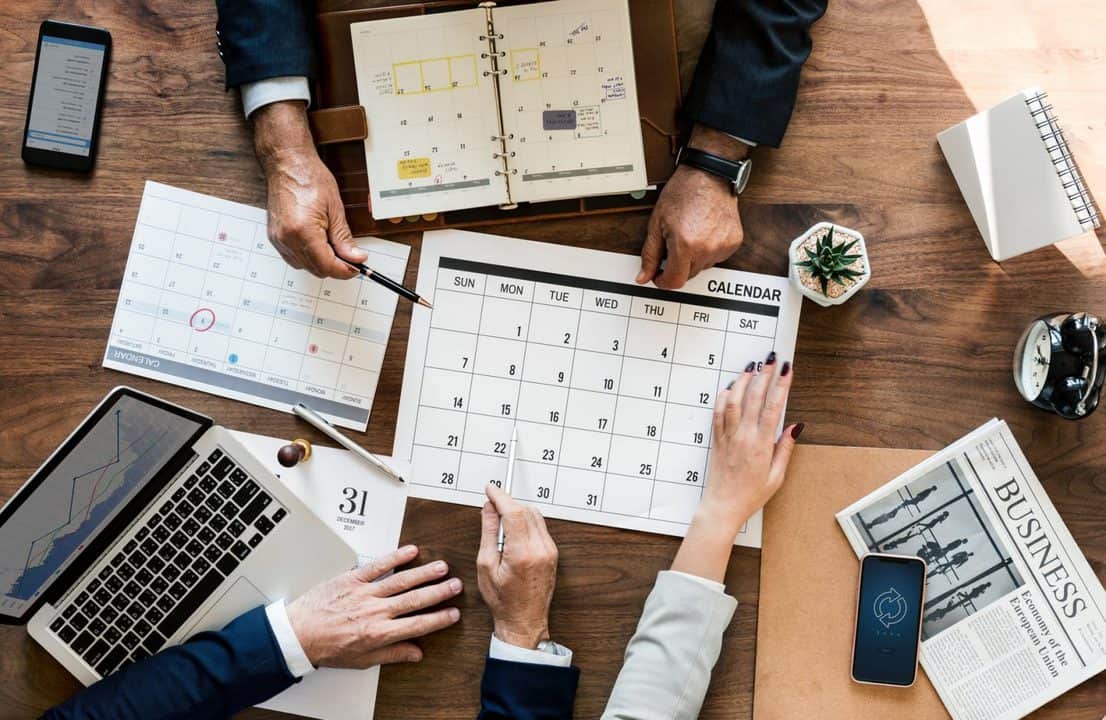 When it comes to personal organization, the first app which comes into mind is a calendar app. After all, calendars are a very efficient way to manage your time during the day or entire weeks. There are two popular options available Apple and Google Calendar. 
Which calendar to chose, Apple's design vs Google versatility?
Apple calendar is a personal calendar app developed by Apple Inc in 2002 that runs on macOS and iOS. It offers the convenience factor as it comes free with the devices and accounts that you use while Google calendar is a time management and scheduling calendar released in July 2009 by Google. It is available on the web and as a mobile app for android and ios and allows users to create and manage the events.
In order to determine which is the best calendar app among these two. Let's compare these two apps on the various parameters.
Based On Ease of Access:-
Apple calendar app comes preinstalled on all the iOS-powered devices and can be accessed from a web browser on any device through the iCloud account. Apple calendar app is not available for any Android or Windows devices.
Google calendar app comes free with all the android and iOS devices and if you use Gmail and Google Drive etc then you can easily access Google Calendar app through any web browser. Google Calendar app is not available for Mac OS computers and Windows 10.
Based on Ease of Use:-
More than anything a calendar app should be easy to use so that you can easily see your scheduled events and can create a new event.
Apple calendar design is very efficient and provides a very simple view. It's a preference for the small, faint text and fewer colors options make it very confusing to use.
Google Calendar has organized all the upcoming event in a systematic way date-by-date in one long, visually appealing list. This calendar automatically sets all the event with the relevant images based on their titles and this colorful and spaced schedule makes google calendar looks organized on computers and on mobile devices.
Based On Customization And Integration:-  
Google calendar allows the user to set preferences for almost every features like- adjusting the color, enable and disable some features, timezone, and privacy settings. Google calendar easily integrates with the third-party apps and synchronize all your Gmail and hangout message about the event to the calendar and create an event.
Apple calendar offers very less customization and is difficult to do as it is done by the settings app on iOS. It integrates well with the iClouds app and within the iOS umbrella and only highlights the iMessages and Emails for events or meetings and ask you to add on the calendar.
Based On Notification And Sharing:- 
Apple calendar offers many options for the notification but does not provide options to change their customized default settings. If you have to set a notification for an individual event then it is very time consuming and tedious. Apple calendar does not allow you to invite anyone for an event whose Email is not already saved to your contacts. 
While on the other hand, Google Calendar allows you to set default notification for every single event. It also allows you to set default settings for each particular calendar. You can easily invite anyone to the event simply by attaching their email address in the "guest" bar.
Based On The Data Privacy:-
Apple calendar in terms of data privacy provides seamless end-to-end encryption which means that the data is fully secure and limited to your side only and it doesn't collect any data from the calendar.
Google calendar seamless multi-app integration is the same tech Google uses to scan your mail for calendar events will collect and store your personal data.
Final Verdict:-
In my opinion, on comparing this two calendar on the several parameters I can clearly say that Google calendar has clearly beaten Apple calendar when it comes to performance, ease of use, more versatile, highly customizable and easy sharing between the people.