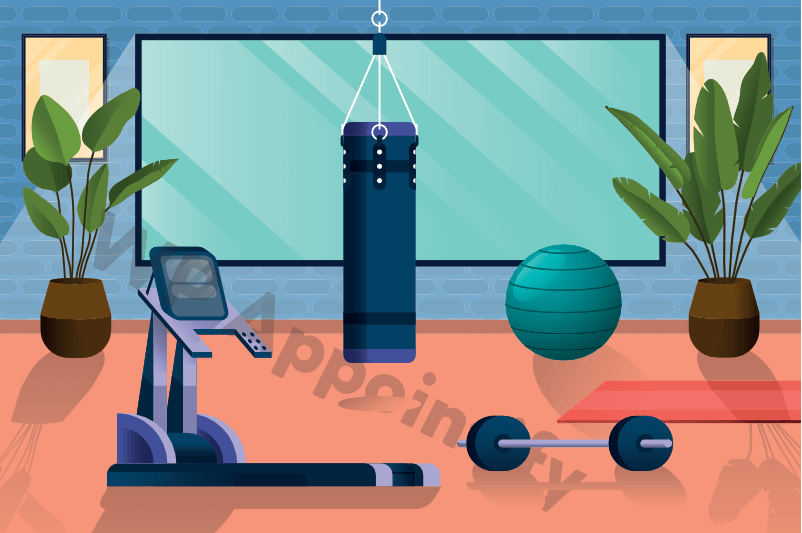 Having a mobile app for your gym allows you to engage with current customers while also attracting new ones.
If you own a gym or are just a personal trainer, scheduling software for your mobile app can assist your clients with a variety of tasks, such as booking training sessions, browsing services, and improving their overall interaction with your gym.
In this article, we will discuss why scheduling software is a potential solution for the gym owners.
What is Gym Management Software?
Managing a gym is a difficult task. Managing client records and memberships, classes, employee schedules, and other details can take a significant amount of time. This is where gym management software, also known as scheduling, fitness, or membership software, comes in.
There are numerous companies that provide Software as a Service (SaaS) solutions to help business owners streamline the process, many of which can easily integrate with your mobile app. This software will frequently include both employee and client portals, as well as a variety of other useful features.
Gym Management Software Features
There are numerous companies that specialize in providing gym management and scheduling software, and they typically offer a similar set of features. Let's take a closer look.
Multiple Portals
This feature enables you, the gym owner, to log into the software and access specific features, such as scheduling employees for shifts or accessing customer records. Most software will also include a separate login portal for customers and employees, each with their own set of features. Employees may be able to view their schedule (but not edit it), and customers may be able to book training sessions or pay for membership.
Scheduling And Membership Management
The main benefit of gym management software is that it allows you to manage the schedules of your clients and employees. Customers can easily reserve classes online, and the gym owner can manage the schedules easily.
Product Management
Some gyms provide multi-tier memberships as well as gym merchandise. Product management tools that allow gym owners to create an online store where they can create and track inventory are a great feature for gym management software. Market customers can make purchases online, whether they are purchasing merchandise or upgrading their membership.
Integrated Billing
The billing process in most gym management software is completely automated, which means that customer records are always up to date and payments are processed more quickly. Some advanced software will even allow you to impose automatic penalties if a customer fails to show up for a class, as well as late and cancellation fees.
Mobile App Integration
As previously stated, many companies that provide gym management SaaS provide some form of mobile app integration so that you and your users can take advantage of various features directly from your mobile device.
Marketing And Retention Tools
Some software solutions will enable you to automatically engage with customer leads while also tracking and optimizing the performance of your email campaigns. You can also improve member retention by sending targeted and personalized communications via text, email, or push notifications.
Conclusion
Gym management software is a very powerful tool that can help you streamline your business and save you time and money. Some are very inexpensive and provide basic features, while others are more robust but more expensive. Consider your company's goals and needs, as well as how gym management software can help you get there. At WPAppointify we have a solution which might just be perfect for you.