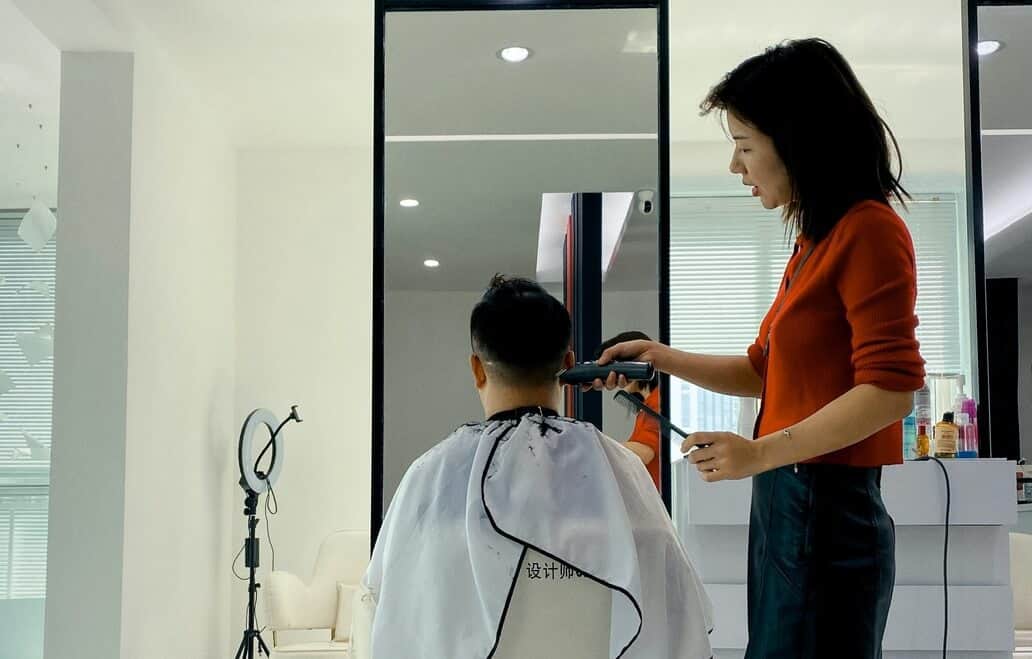 Today, people are striving for healthy and standard lifestyles.
This increases the demand for services that can help relieve stress i.e. beauty and salon services.
If you have a salon, spa, or beauty business then turn your business online to grow more and streamline business activities.
In this article, we will discuss how you can turn your salon business online with salon management software.
Salon Business With Appointment Scheduling
In today's world of technology, almost all our work has been automated with mobile apps for everything. Why would your customer struggle to rely on manual booking for their appointment with you? Salon appointments can be difficult to schedule as it requires a lot of time and effort through phone calls or manuals.
Now, the wait is over to turn your salon business online with an online appointment scheduling software that requires less investment. Build an online salon booking system that helps people book appointments whenever they want without physically visiting your salon. This will save time for your customers as well as yours while removing all the difficulties and anxiety in managing them.
Why To Turn Your Salon Business Online
An online salon booking system allows businesses to streamline the appointment booking processes. This makes it easy for the customers to book an appointment without making phone calls and searching for the best salon services. Online booking system provides freedom to the customers to fix an appointment while choosing their preferences for available date and time.
Online appointment systems digitise your business as well as attract the attention of existing and new customers. Thus, you can save a lot of time and energy by avoiding tasks like- manually handling appointments, reports, and billing.
Easy Appointment Management
An appointment scheduling software easily manages all your bookings and removes the load of managing your bookings. As an admin, you can easily view, update, manage past, and upcoming appointments. It provides easy client management where you can view, add, and delete users while on the other hand you can also manage your service records.
Calendar Integration
Online appointment software allows you to integrate your bookings and appointments with online calendars like- Google calendar, iCalendar, etc. This allows you and customers to view their upcoming appointments right from the calendar. This reduces the chances of missing an booked appointment. Be sure to incorporate an integrated calendar to schedule appointments so that your customers can easily open the app, check reservations that are linked with your in-house calendar.
In-App Payment System
Turning your business online is not a big deal but how you convert your customers into leads matters the most. This can be achieved when a customer pays you right after confirming the booking or appointment. Online appointment scheduling software allows you to collect the fees as it comes with an integrated payment gateway. In-app payment system allows you to collect payments from your customers.
Push Notifications
Many customers easily forget the things so that there are chances that they might forget the scheduled appointments. Push notification allows you to send automated notifications to the customers so that they never miss the scheduled appointment. You can send them notification of latest offers, services, updates, and other activities. This is the most effective way to remind them about their scheduled meetings and appointments.
Conclusion
Today, beauty and salon service providers are the on-demand niche that are growing rapidly opting appointment scheduling software. WPAppointment scheduling software turns your salon business online instantly with zero coding. Set up online appointments for your beauty and salon business and be ready to outshine the business.